Warmhearted
SOLO TRAVELLERS WELCOME
With only 10 rooms, our Safari Lodge offers a genial atmosphere amidst magnificent nature, in which guests can experience their personal dream vacation. With no single room surcharge and manifold opportunities to meet other travelers, singles may experience a wonderful holiday on their own without ever feeling alone.
During the day, adventures in the savannah or idle hours alongside the swimming pool await. At night, your room is a pleasant space to retreat to, with loving details and comfortable cosiness, for which we do not charge an extra single fee.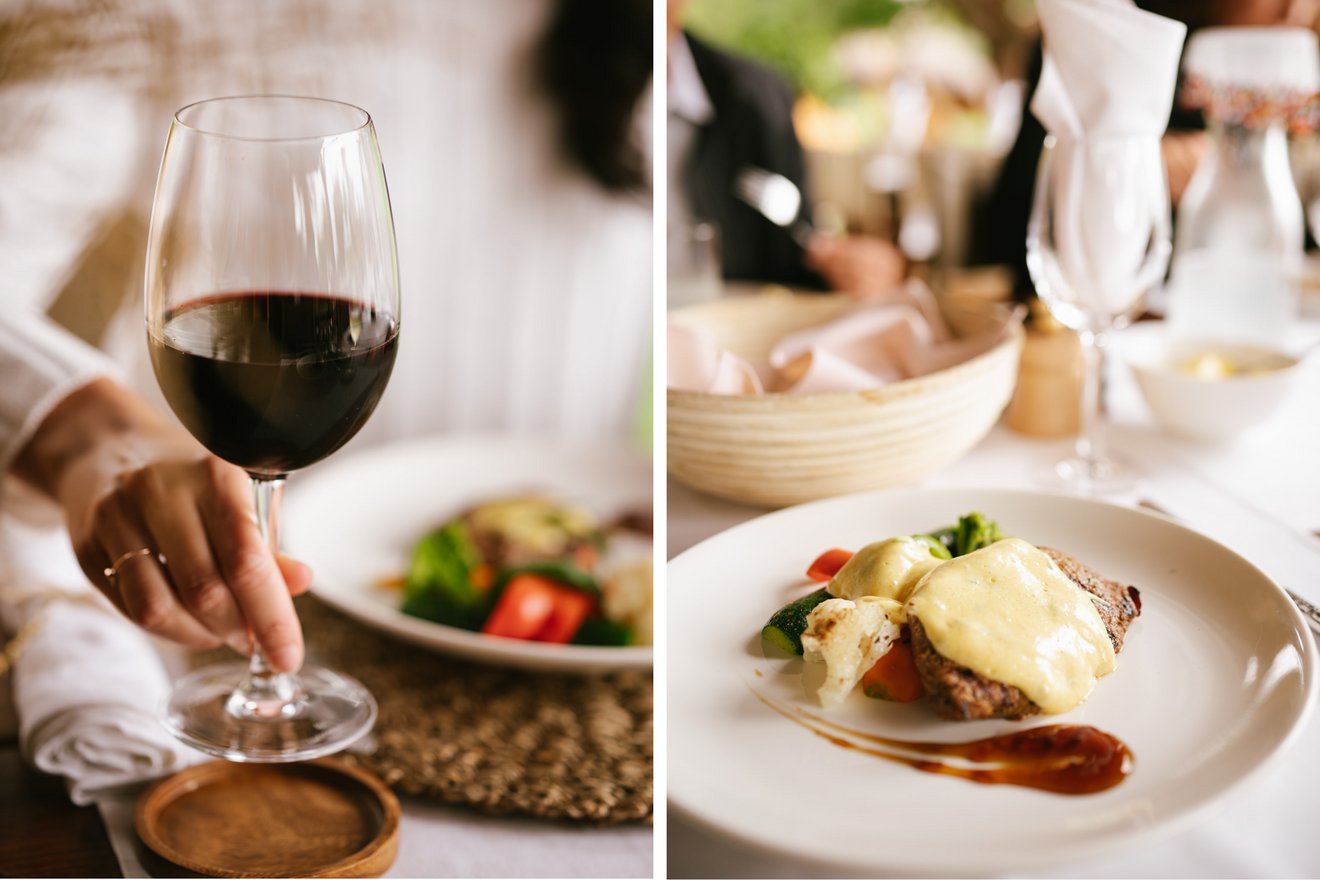 Dining
GOOD CONVERSATIONS, GOOD FOOD
KAMBAKU offers many opportunities to meet and join other guests, for example on tours of the Wildlife Reserve or excursions in the area (ETOSHA NATIONAL PARK). The joint meals also provide a relaxed setting for interesting conversations. The evening dinners in particular invite you to laugh together in a stylish atmosphere and have animated discussions while savouring excellent food.